Getting to Know Your Chakras
The word chakra means wheel in Sanskrit. This is because each of the chakras is connected to the next in going up your body. Your chakras are located from your bottom to top of your head. Each chakra serves a function and a corresponding colour making a rainbow throughout your body.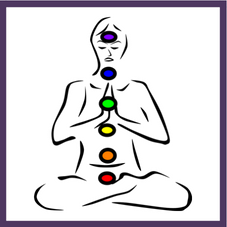 When symptoms occur in your body this may be a sign that there is something going on in your energy centres and creating balance will assist in your overall well-being.
Through understanding how your emotions, mind, and body all affect and support each other you will become aware of the way your different body parts relate to your Chakras and address any 'stuckness' that there may be around these energy centres. You will most likely have a blockage in one primary chakra that causes imbalances in the rest.
When all seven chakras are in balance, you will feel balanced in your emotions, mind, and body.
Below is a list of each chakra in detail. Scroll through each one and find out which of your Chakras may be unbalanced.
You may feel that you have more than one chakra unbalanced. When one is unbalanced or blocked other chakras will compensate and either become over-active or underactive.
If you resonate with any of the above contact us to book your body balancing chakra healing session.
Booking Information
If you would like to speak to Maria or Tony about booking an appointment or you want to have a chat to find out what therapy is right for you and how you are feeling then you can either give us a call or email us directly at info@pwaunlimited.co.uk