Health & Well-Being – Thinking Yourself into a Wellness Mindset
Summertime is here and as we begin to think about holidays and having fun in the sun, many of us are considering whether to go on a diet or have a new fitness regime.  When you're thinking about your health and well-being, how many of us are thinking about how healthy our mindset is?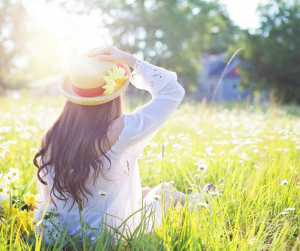 There are a number of people who have contributed to the idea of the mind-body connection and that how we think has an impact on our body, health, and overall well-being.
Mind-body medicine guru Dr. Deepak Chopra, who in his work suggests that our mind and bodies are connected, believes that the human body is controlled by a 'network of intelligence' and this intelligence is deep enough to change the basic patterns that design our physiology. He describes the interconnection between mind and body, advocating meditation and self-awareness, as primary factors in both illness and healing.
According to Dr. Chopra, most people are looking in the wrong direction for perfect health and well-being. He explains that simply by changing the way you think about yourself, your body and your life you can remedy any ailments, be free of disease and be immune to illness.
Another contributor to this way of thinking is Louise Hay, whose work was published long before it was fashionable to discuss the connection between the mind and body.  The work of Louise Hay is based on having a positive philosophy and creating what you want in your life, rather than moving away from what you don't want.
Taking Care of Your Health and Well-Being
Events can happen in your life that can disrupt your emotional health and lead to strong feelings of sadness, stress or anxiety. The key is to acknowledge this and notice how your body responds to the way you think, feel and act. When you are stressed, anxious or upset, your body tries to tell you that something isn't right.
Our negative beliefs about ourselves are often the cause of our physical and emotional problems. Using positive affirmations, visualisation, nutritional cleansing and talking to someone you trust or a professional in psychotherapy or hypnotherapy, you can heal your life and can change your thinking and your life for the better.
By becoming aware of your thoughts, feelings, and behaviours you can learn healthy ways to cope with the stress and problems that are a normal part of life. Express your feelings in a positive way and allow any negativity to be expressed, as keeping those negative feelings inside can make you ill or feel worse.
We all strive for our lives to be balanced. In creating that mind and body balance within you, you are already on your path to achieving this. Calm your mind and body using relaxation methods such as meditation and self-hypnosis.
So what do you want to change in your life? Do you need to wait until a New Year to create resolutions for your health and well-being? Taking care of your mind is just as important to your overall well-being as taking care of your body. Make this the year you find your balance.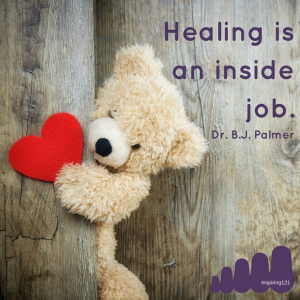 If you want to find out more or you feel you need to talk to someone and are interested in a session then contact Maria at maria@inspiring121.co.uk
You can find more information on how therapies can help to support you in your health and well-being journey by visiting our website at www.inspiring121.co.uk
Maria Wright, Clinical Hypnotherapist, Certified Master Practitioner of Neuro-Linguistic Programming (NLP), Certified International Trainer of NLP and Life Transformation Coach.
Psychotherapy, Hypnotherapy and Hawaiian Huna in the North East of England
Newcastle | Gateshead | Tyneside | Sunderland | Durham | Teeside | Northumberland